Black and White Dance Floor
Our black and white dance floors are hired out for all occasion across the United Kingdom. The beautiful black and white dance floor is perfect for private parties, birthday functions and an array or specialist dance events. Our professional installation team will install your chequered dance floor to exactly where you want it and at the required size. The chequered floor has a smooth surface and can be made to square or rectangular to meet your requirements.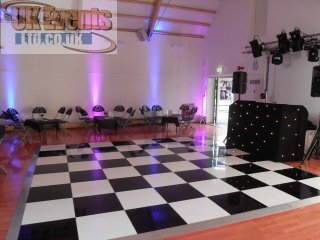 Black and white flooring can be use in any style of function room or marquee space. The picture above is in a community centre for a Birthday Celebration.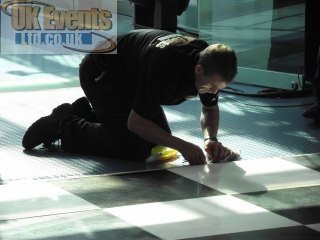 Please get in touch to see how we can make your event special with our range of products.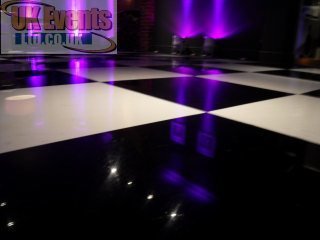 Chequered Dance Floors
Each black and white dance floor panel is made up with a combination of 4ft x 2ft and 2ft x 2ft sections. The dance floor is built very much like brick work without the aid of tools to speed up the installation times. The chequered floor is sturdy and slightly sprung to create the best possible dance area for your party. ll of our dance floors are cleaned before they turn up to a function and are cleaned again on-site to make sure our floors look the best they possibly can.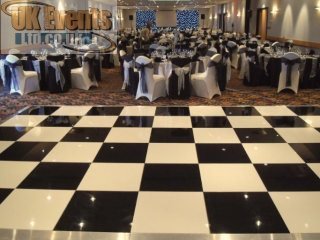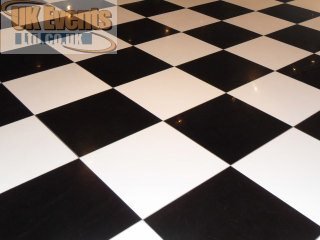 Just by adding a simple black and white dance floor can make a huge difference in the overall look of any function room or marquee.